Elephant and Castle Gentrification

Major Project Dissertation
University of the Arts London


What is the language of gentrification? It seems that nowadays there is a social debate around defining what's public and what's private, what belongs to the community and what to the Council. Elephant and Castle, a neighbourhood in London, had been resisting the upcoming ''regeneration'' changes for more than a decade. The contradictory communication between what the Council is promising and what the locals are saying can mostly be seeing among the language found in the public spaces and its graphic forms.
This project is all about pushing the barriers of meaning a of a word and experimenting with its graphic shape, context and scale.


Guerilla action
The context
The message






Language behind language - The Story of Elephant and Castle
A reactive publication that is looking to provoke a fluctuation between the denotative and connotative meaning of the words.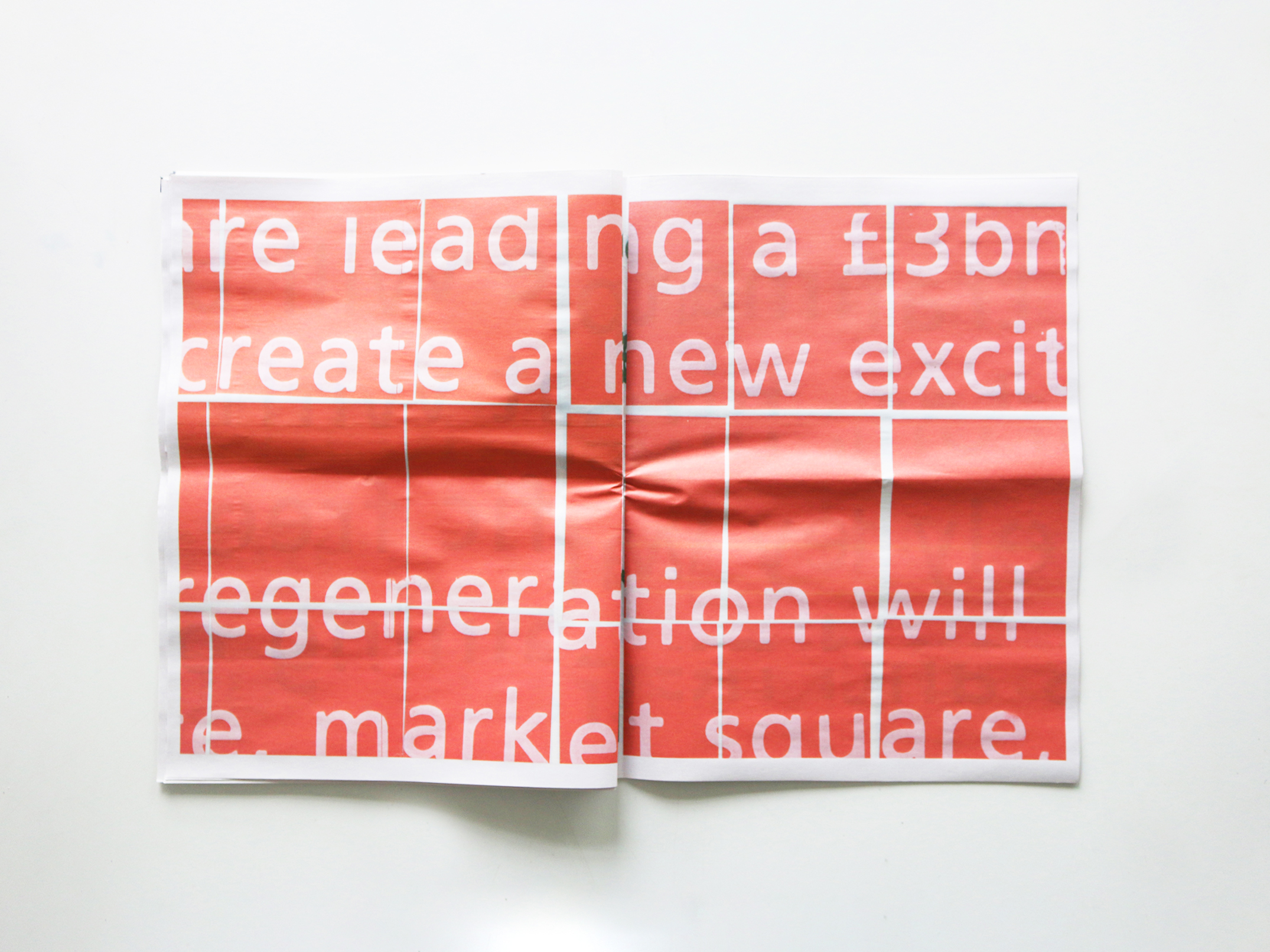 The artwork is a screen-printed edited output that takes a Southwark Council billboard as an inspiration.



A Southwark Council regeneration billboard found near a development area.

The gentrification of Elephant and Castle Newspaper:
The placement of representative words such as ''affordable'', ''homes'', ''regeneration''... introduces the reader into the context of debate.
The objective of this newspaper is to show the disconnection between the communication of the developers to the community.