Who is in control of a neighbourhood? It a neighbourhood being represented by its people or by the Council?
What is the language of gentrification? It seems that nowadays there is a social debate around defining what's public and what's private, what belongs to the community and what to the Council. Elephant and Castle, a neighbourhood in London, had been resisting the upcoming ''regeneration'' changes for more than a decade. The contradictory communication between what the Council is promising and what the locals are saying can mostly be seeing among the language found in the public spaces and its graphic forms.

This project is all about pushing the barriers of meaning a of a word and experimenting with its graphic shape, context and scale.

This project demonstrate the disruption within the meaning of language by interfering with its graphic forms and context and reconfigure the author's original narrative. In this case, the Southwark Council billboard is translated into the form of the protesters' stickers found in the neighbourhood, language is taken as an object that can be broken down and reconstructed, invoking a different narrative and exploring the meaning behind language.






What does the language of public spaces talk about?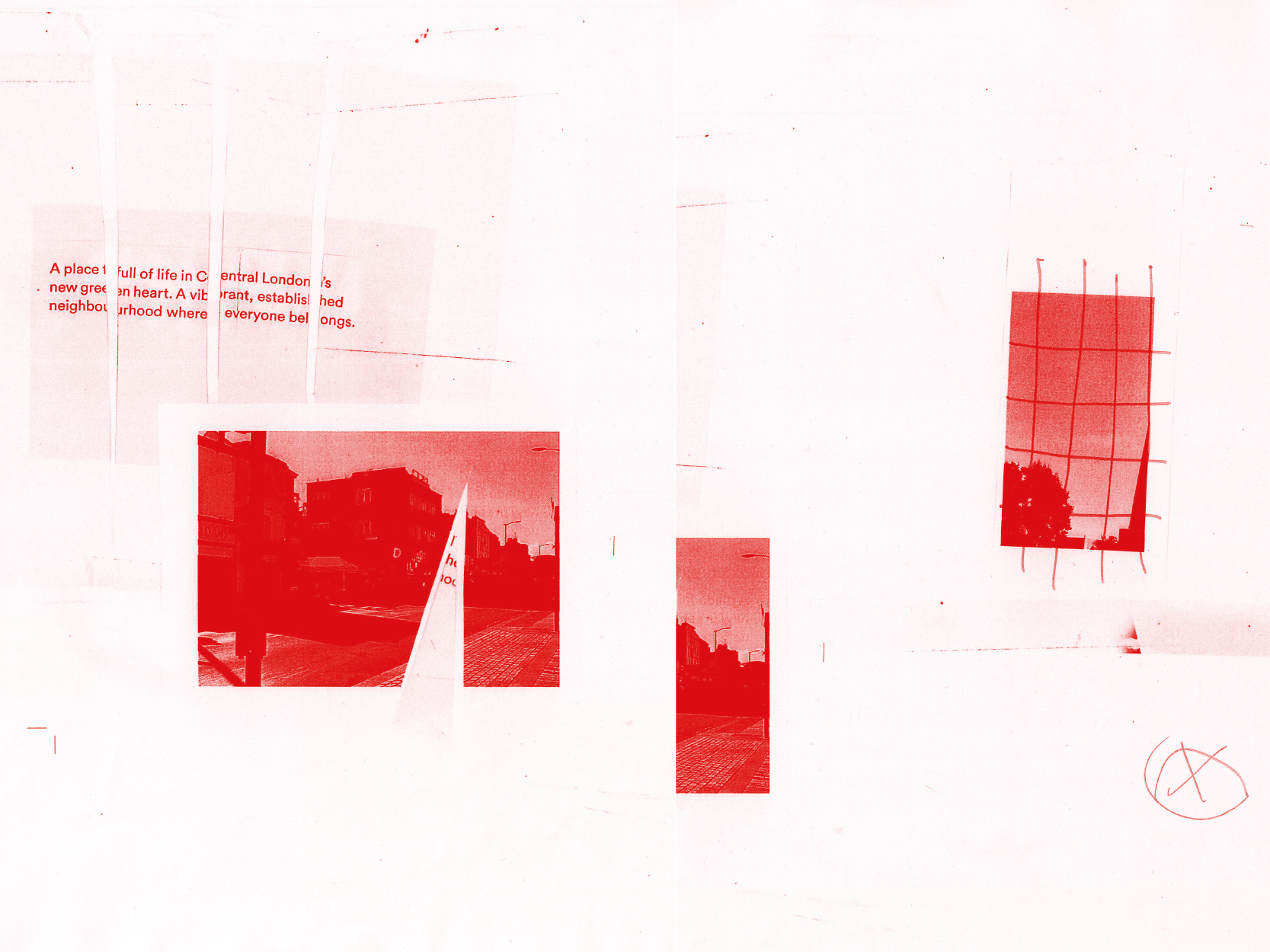 Paradigms and differences found in different voices, the Council and neighbours reflects a different reality:



Council:

"We are leading a £3bn programme in the Elephant and Castle, which will creae a new exhiting destination for London over the next 15 years.

The regeneration will include the creation of a new pedestrianised town centre, market aquare, 5,000 home including affordable homes, around 800,000 square feet of retail and leisure space, an integrated public transport hub and five green spaces.

Local people benefit from a dramatically improved physical environment with tree lined streets, high quality open spaces and a largely traffic free environment. They will also enjoy access to more local jobs and training opportunities, and new cultura and leisure facilities".

Neighbours:

"Where will we LIVE? Fight from the Aylesbury"




Research Journey of the documentation and analysis of the language and the social context explored and found in Elephant and Castle.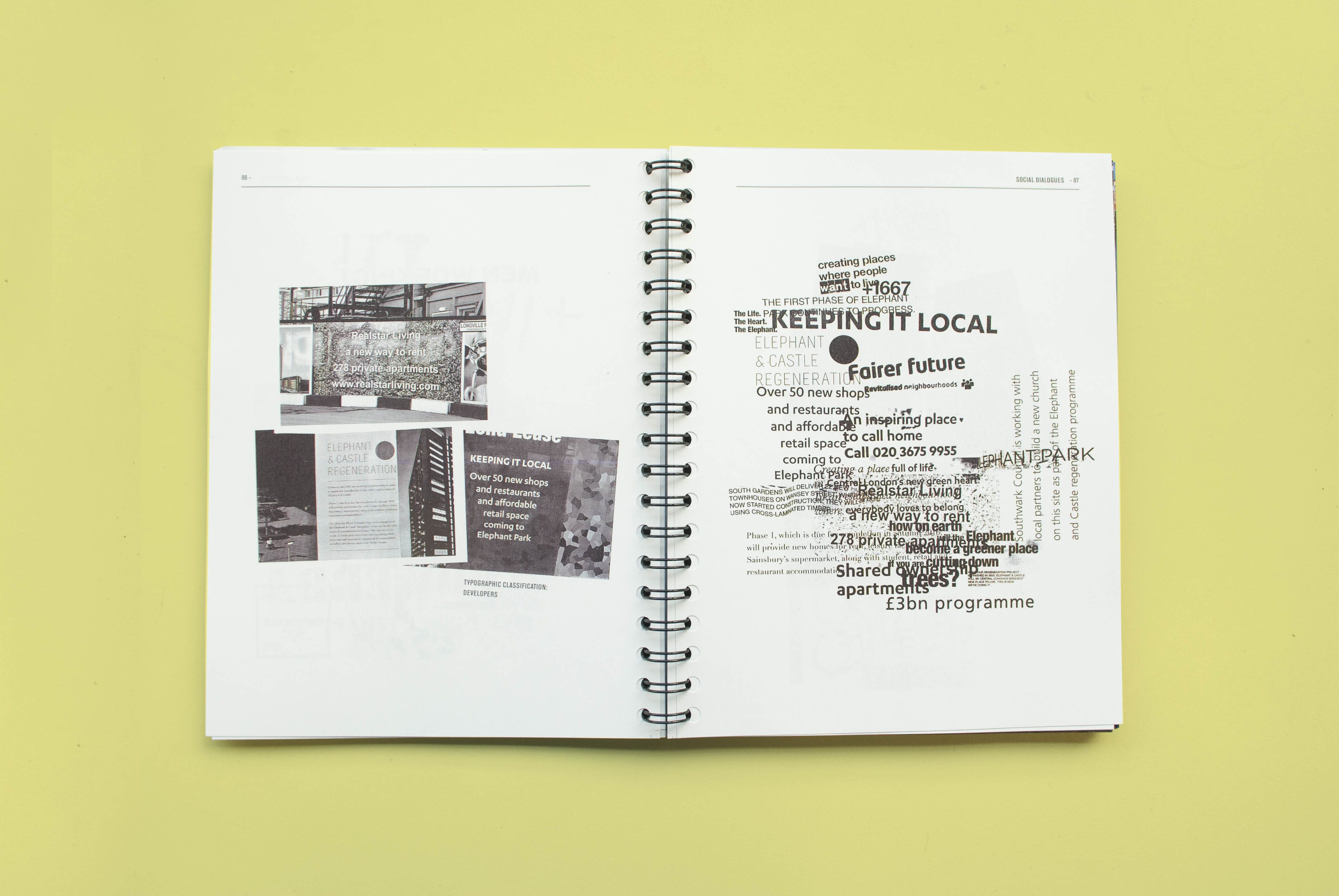 Senmiotics Experimentation: " Language behind Language"

1. Are the signifcance of the words being built by the materialism and the media they are being presented?


Screen printing experiments.


2. Are the signifcance of the words being built by the context and the scale they revolve?


Desing Action - The stickers are placed in the most gentrified areas of the neighbourhood.



"The Gentrification of Elephant and Castle"

A newspaper that explores the visual language of the getrified neighbourhood.