Educational Workshop, Investigating Gender Violence. Collaboration with BAU

︎︎︎ Social research
︎︎︎ Design methods and methodologies ︎︎︎
︎︎︎ Design thinking solutions





The main idea of this workshop was to reinforce students the importance of using design investigation techniques to create integrated solutions.

In this workshop the main focus was to investigate the abuses of gender violence in the media and in our society.

This project documents the uses of different research techniques that were taught in the classroom, from targeted visual brainstorming to mind maps.







︎︎︎ Images of the research techniques in action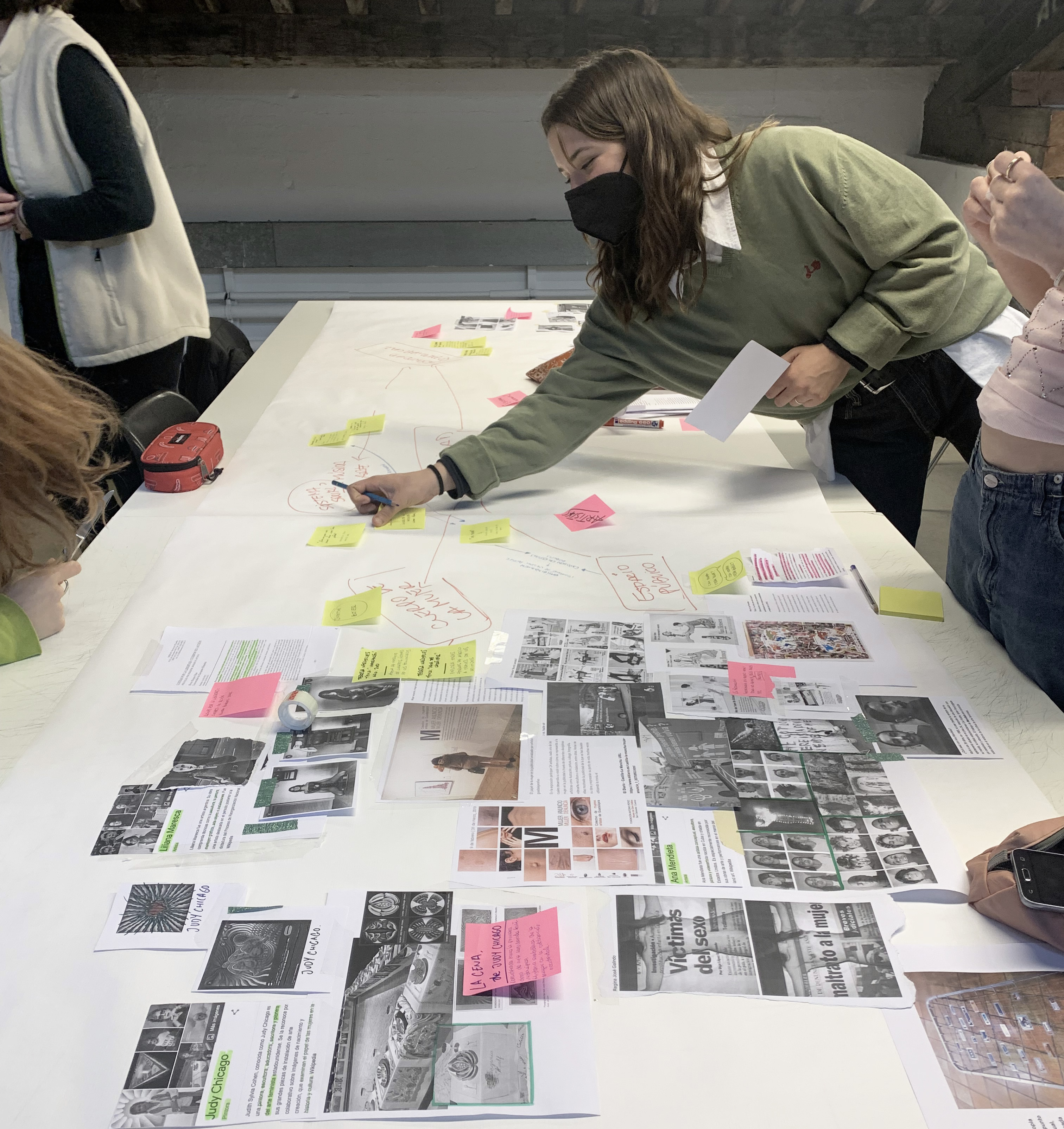 After defining the objectives and the tone of voice, the students had to place their findings into a visual structure, so they created a modular attire with a statement of representing the life of an asphyxiating woman.





Images of the final prototipe, named "El traje de Ofelia" (Ophelia's costume)